---

CAIN Web Service
CAIN in Second Life
---
[CAIN_Home]
[Key_Events]
Key_Issues]
[Conflict_Background]
HOME:
[Help]
[Recent_Additions]
[Associated_Sites]
[Contributors]
[Contributions]
[Commendations]
[Citations]
[Access_Stats]
[Funding]
[Copyright]
---
CAIN's Virtual Educational Space Related to Physical Memorials
On 20 January 2012 CAIN made the outputs from the Visualising the Conflict project available. The work was funded by the AHRC. One output was a virtual educational space, developed on an 'island' in Second Life and backed-up in OpenSim, which allows users to interact with information and 3D models of physical memorials to the conflict in Northern Ireland.
Scenes within the virtual educational space (click for larger images).
The location of the island is listed as 'Ulster INCORE'. Ulster is short for University of Ulster (UU), and INCORE is the International Conflict Research Institute within UU, and is the base for CAIN. The Second Life URL (SLurl) is:
http://maps.secondlife.com/secondlife/Ulster INCORE/116/128/21
The above SLurl will take a user's avatar to the centre of the Ulster INCORE island. This is one of a number of islands that are associated with the University of Ulster.
For a description and full details of the virtual educational space, see this Web page:
http://cain.ulster.ac.uk/victims/gis/secondlife.html
CAIN's Former Presence in Second Life
In 2009 CAIN only had a minimum presence in Second Life. This presence was achieved in collaboration with INCORE and the School of Computing and Intelligent Systems at the University of Ulster.
With previous funding from the HEIF (Higher Education Innovation Fund), INCORE established a space in Second Life where an INCORE virtual building was designed which provides information on INCORE's work, as well as seminar rooms for virtual discussions.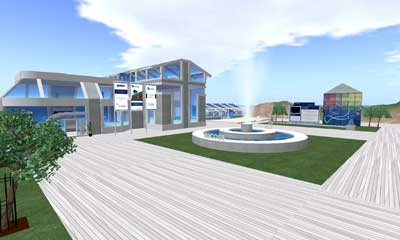 A section of this building was dedicated to promoting the work and activities of ARK and CAIN. Next to the building INCORE built a virtual peace wall, a mural gallery, and flag park. A number of videos were also featured which provided background on the Northern Ireland conflict and a number of issues including peace walls, flags, murals, and victims.

The project was run by Dr Brandon Hamber and Mike McCool from INCORE. Design work and building was undertaken by Kerri McCusker from the School of Computing and Intelligent Systems. The peace wall component of the project was built in partnership with Professor Arthur Aughey and Dr Cathy Gormley-Heenan at the University of Ulster.
Second Life users can located INCORE, ARK and CAIN at this address:

http://maps.secondlife.com/secondlife/Ulster INCORE/116/128/21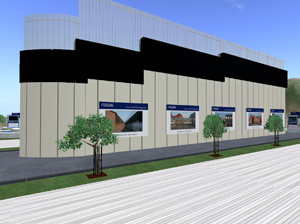 ---