---

CAIN Web Service
Unification - Debate on a United Ireland
---
[CAIN_Home]
[Key_Events]
[Key_Issues]
[Conflict_Background]
UNIFICATION:
[Menu]
[Reading]
[Summary]
[Initiatives]
[Reports, etc.]
[Polls]
[Source_Material]
---
Page Compiled: Martin Melaugh

---
Unification - Debate on a United Ireland
This section contains a selection of recent information on the debate around the reunification of Ireland. The question of whether or not to hold a referendum on the constitutional position of Northern Ireland, intensified following the result of the Brexit referendum in the UK in 2016. Demographic changes in Northern Ireland and social reforms across Ireland have also had an impact on the debate.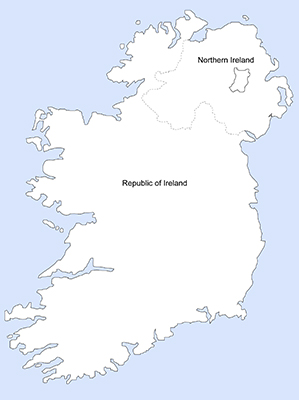 Selected Reading List

Summary

Initiatives

Reports, Studies, etc.

Polls

Source Material
---