---

CAIN Web Service
Key Events - The Irish Peace Process
---
[CAIN_Home]
[KEY_EVENTS]
[Key_Issues]
[Conflict_Background]
PEACE:
[Menu]
[Summary]
[Reading]
[Background]
[Chronology_1]
[Chronology_2]
[Chronology_3]
[Articles]
[Agreement]
[Sources]
---
Page Compiled: Martin Melaugh and Fionnuala McKenna
Material is added to this site on a regular basis - information on this page may change
---
Information on the Irish Peace Process is divided into a number of sections listed below. Additional material will be added to this section. Users should also refer to the information contained in the section on Politics, Political Parties, and the Elections.
---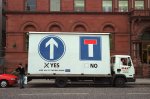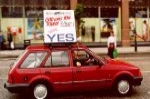 ---
summary of the main events of the Peace Process
selected reading list.
background to the Peace Process
chronology of events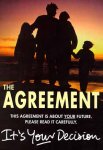 text of The Agreement, reached in the multi-party negotiations, 10 April 1998
the referendum on 'The Agreement', 22 May 1998
article on 'Education and the Peace Process in Northern Ireland' by Alan Smith (1999)
a brief note on decommissioning
list of source documents - these documents include all the major reports, statements, and press releases of the various parties
---
Northern Ireland Peace Monitoring Reports (2012-), published by the Community Relations Council.
10th Anniversary Symposium, Held in Belfast, Thursday 10th April 2008.
Fourteen of the original negotiators of the Good Friday Agreement were brought together at an event hosted by the US-Ireland Alliance. Two one-hour videos of the discussion at the symposium were made avaialble at the US-Ireland Alliance web site.
15 Years On A discussion blog, by different authors, reflecting on the successes and failures of the 15 years since the Belfast/Good Friday Agreement.
---