---

CAIN Web Service
Executive Committee
List of Ministers in the Executive
---
[CAIN_Home]
[Key_Events]
Key_Issues]
[Conflict_Background]
POLITICS:
[Menu]
[Reading]
[Articles]
[GOVERNMENT]
[Political_Initiatives]
[Political_Solutions]
[Parties]
[Elections]
[Sources]
[Peace_Process]
---
Page Compiled: Martin Melaugh, Brendan Lynn
Material is added to this site on a regular basis - information on this page may change
---
List of Ministers in the Northern Ireland Executive Committee 2011-
The Northern Ireland Executive Committee is the equivalent of the Cabinet of the British government. The Executive is currently made up of the First Minister, Deputy First Minister, and 11 Ministers each of whom has responsibility for one of the 11 Departments. There is also a system of Statutory Committees each made up of 11 Assembly members to "advise and assist" the Ministers.

In terms of the nomination of Ministers in the Executive this is determined by individual political parties in the Assembly. The share of seats held by an individual party in the Assembly largely determines the number of ministers it can nominate.1 As for the positions of First and Deputy First Minister these are nominated by the largest and second largest parties respectively. In effect they act as chairperson of the Executive.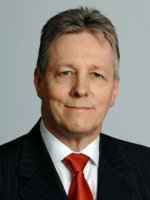 First Minster
Peter Robinson (Democratic Unionist Party; DUP)
(12 May 2011 - )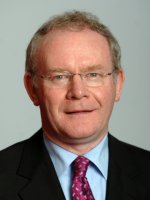 Deputy First Minister
Mr Martin McGuinness (Sinn Féin; SF)
(12 May 2011 - )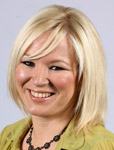 Agriculture and Rural Development
Minister: Ms Michelle O'Neill (SF)
(16 May 2011 - )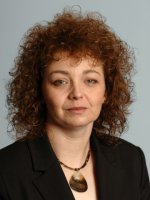 Culture, Arts and Leisure
Minister: Ms Carál Ní Chuilín (SF)
(16 May 2011 - )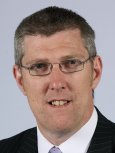 Education
Minister: Mr John O'Dowd (SF)
(16 May 2011 - )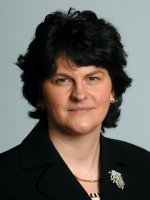 Enterprise, Trade and Investment
Minister: Ms Arlene Foster (DUP)
(16 May 2011 - )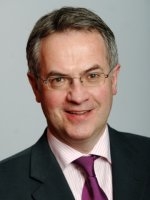 Environment
Minister:Mr Alex Attwood (SDLP)
(16 May 2011 - )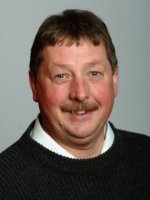 Finance and Personnel
Minister: Mr Sammy Wilson (DUP)
(16 May 2011 - )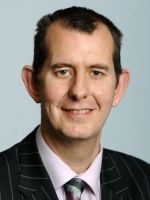 Health, Social Services and Public Safety
Minister: Mr Edwin Poots (DUP)
(16 May 2011 - )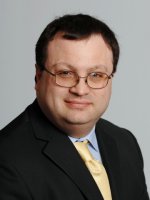 Education and Learning
(Formerly known as the Department of Higher and Further Education, Training and Employment)
Minister: Dr Stephen Farry (APNI)
(16 May 2011 - )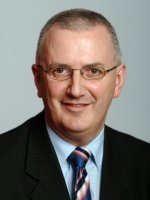 Regional Development
Minister: Mr Danny Kennedy (UUP)
(8 May 2007 - )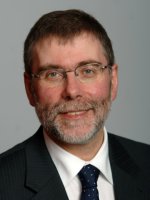 Social Development
Minister: Mr Nelson McCausland (DUP)
(16 May 2011 - )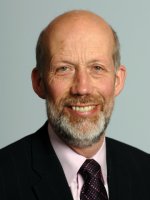 Justice 1
Minister: Mr David Ford (APNI) 1
(16 May 2011 - )

Notes:
1 Following lengthy political negotiations an agreement was reached in February 2010 whereby powers relating to security and justice would be devloved from Westminster to the Northern Ireland Assembly by 12 April 2010. On that day David Ford (APNI) was elected by the Northern Ireland Assembly as the new Minister of Justice on a cross-communiy basis. It was subsequently agreed that this arrangement would last for at least another 12 months when the new Assembly met to nominate ministers on Monday 16 May 2011. Mr Ford was thereby returned as the Minister on that basis.
2 The DUP announced it was the party's intention to rotate their ministerial positions half-way through the term of the Northern Ireland Assembly elected on 5 May 2011. The party also stated that no elected councillor would be considered for a ministerial portfolio. In addition the party also made clear its intention to ensure that no Westminster MP would hold a ministerial post in the Executive. It did however plan to make an exception in the case of Mr Sammy Wilson MP and Minister of Finance, who would continue in post for the time being on the grounds of the ongoing economic difficulties facing Northern Ireland. Mr Simon Hamilton, then DUP MLA for Strangford, would therefore replace Mr Wilson in 2013.

Source of photographs:
Publicity photographs from the 'Membership of the Northern Ireland Assembly' web page of the Northern Ireland Assembly web site.
---