CAIN Web Service
Widgery Report - Extract From Appendix C Plan of Londonderry
---
[CAIN_Home]
[Key_Events]
[Key_Issues]
[Conflict_Background]
---
Image: Widgery Report ... Page Compiled: Fionnuala McKenna

---
Copy right notice:
Crown copyright material has been reproduced under licence from the Controller of Her Majesty's Stationary Office.
End-Users may access the Material and download it onto electronic, magnetic, optical or similar storage media provided that such activities are for private research, study or in-house use only.
End-Users must not copy, distribute, sell or publish the material.
---
Widgery Report - Extract From Appendix C Plan of Londonderry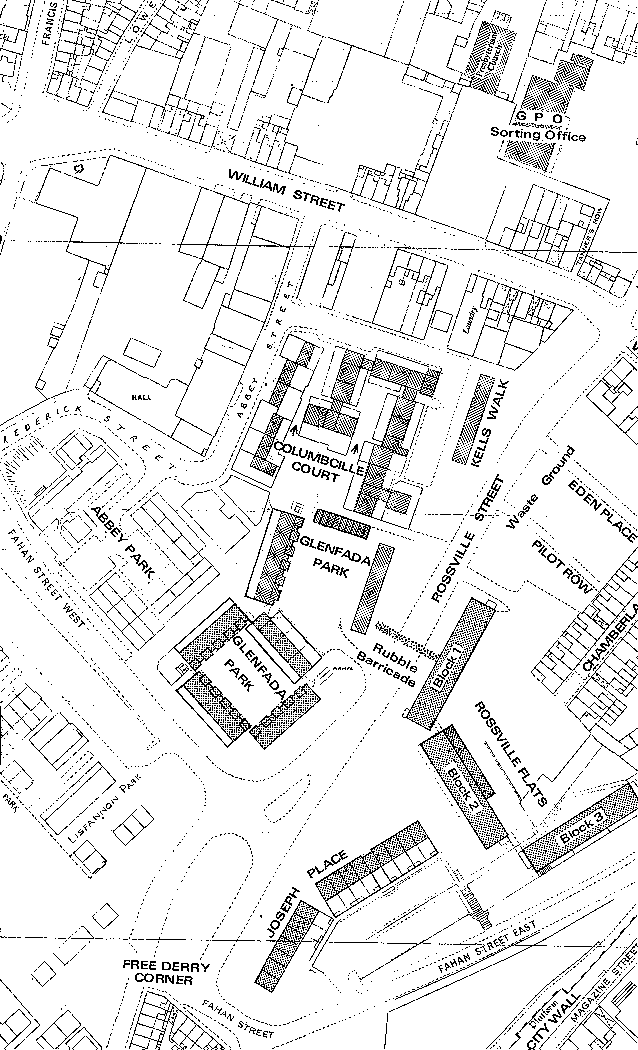 Report Contents
---