publications
Recent Publication
Launched Friday 27 February 2009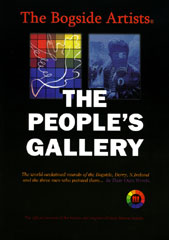 THE PEOPLE'S GALLERY©
Who created it? When? Why? And what stories are to be found in the famous murals?
This A4 sized, 143 page, unique book, packed with splendid photos of the murals, anecdotes, humour and historical fact, is nothing less than a guided tour through an era - the turbulent sixties - in the company of the three men who envisioned, designed and created The People's Gallery of murals in The Bogside area of Derry, N.Ireland ... the trio known as The Bogside Artists®.
A must for student and traveller alike.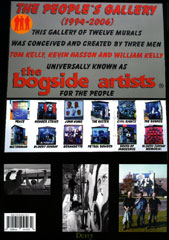 The Bogside Artists.
A4 Size; 143 Pages; ISBN 978-09-5424-103-2.
You can order the book via The Bogside Artists' website.
http://www.bogsideartists.com/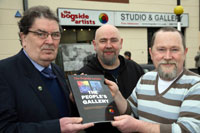 John Hume, who launched the book, with Kevin Hasson and Tom Kelly

---
Former Publications - Now Out of Print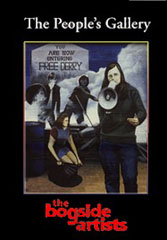 <!a href="/bogsideartists/publications/books/murals01.htm"> The People's Gallery
[Now Out of Print]
Written and published by: The Bogside Artists (2005)
This is an updated version of the book below.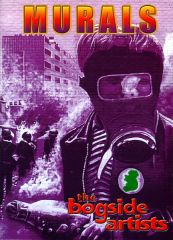 MURALS
the bogside artists
[Now Out of Print]
Written by: William Kelly (2001)
With contributions from: Tom Kelly and Kevin Hasson
Documented by: Paul Kelly
ISBN 0-9541232-0-4 Paperback 112pp £11.95



See also: The Bogside Artists own web site at:
www.bogsideartists.com



<! ------ bottom bar ------>
---
CAIN Web Service
© the bogside artists
site developed by: Martin Melaugh
Back to the top of this page