<!a href="/bogsideartists/mural5/Mural5-DeathOfInnocence-lrg.jpg">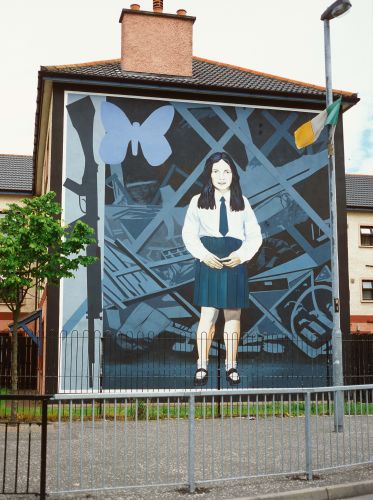 Death Of Innocence
Annette McGavigan Mural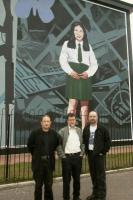 The young girl in the mural is Annette McGavigan who was 14 years when she was killed on 6 September 1971. She was shot dead by a British soldier while standing on the street in which she lived. The mural is close to the site where she died.
The photograph on the right shows the Bogside Artists standing in front of their mural in the Bogside in Derry.
The mural was unveiled on Wednesday 1 September 1999.

| | |
| --- | --- |
| working on the mural | unveiling the mural |
| | |
In June 2006 the Bogside Artists put some finishing touches to the mural they had first unveiled in 1999.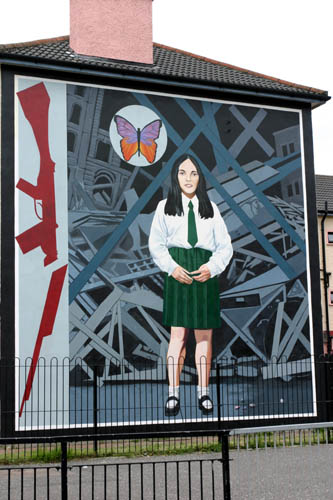 < previous mural ... mural index page ... next mural >
<! ------ bottom bar ------>
---
CAIN Web Service
© the bogside artists
site developed by: Martin Melaugh
Back to the top of this page