---

CAIN Web Service
CAIN Associate Programme
---
[CAIN_Home]
---
CAIN Associate Programme (2021-)
Programme Organiser: Dr Brendan Lynn [Last update: 27 April 2021]
CAIN (cain.ulster.ac.uk) is an on-line Archive of resources related to the Northern Ireland conflict, peace process, and politics in the region. CAIN is part of the ARK (www.ark.ac.uk) research centre within Ulster University and Queen's University Belfast. CAIN is known and used internationally by academics, journalists, policy makers, students, and the general public.
In recognition of this, CAIN is initiating an Associate Programme as an important new strand of its activities (beginning in 2021). The aim of this is to showcase how resources such as CAIN play an role in academic research and in the work of policy makers and practitioners. In more normal times this would allow us to invite relevant experts to UU or QUB for a two-week visiting fellowship. However, in the current circumstances we would like to proceed by inviting Associates to work with us in an on-line capacity.
We anticipate that CAIN Associates will undertake activities, including an on-line discussion or seminar, plus a short research update or briefing paper or ARK Feature piece (see, ARK Publications for examples). However, we are happy to discuss this with applicants and get their thoughts on what might be most appropriate from their perspective.
People with relevant experience, who wish to be considered as CAIN Associate, are invited to contact Dr Brendan Lynn (CAIN) by email: b.lynn@ulster.ac.uk
---
The scheduled programme for 2021 is:
April 2021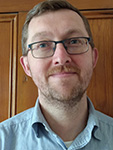 David Huddleston is currently Head of Records Management, Cataloguing and Access at the Public Record Office of Northern Ireland (PRONI). He has worked at PRONI for over 25 years in various roles, including private records, official records, records management, and dealing with matters relating to the Freedom of Information Act (2000) as well as the Data Protection Act (2018). David has an M-Phil from Queen's University, Belfast and a Post-Graduate Certificate in Information Rights and Practice from the University of Northumbria.
The title of David's webinar is, 'PRONI and CAIN: Using Conflict Archives'.
It took place on Thursday 22 April 2021 at 2.00 pm (BST).
It can be viewed on YouTube: youtu.be/BLE_A70v8jg <! copy: /associate/Huddleston_2021-04-22.mp4 >
Copy of PowerPoint presentation used in the webinar.
Original Zoom event details: tinyurl.com/p9w8v4yd
June 2021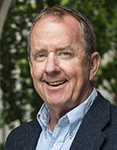 Professor Robert Savage is currently the Director of the Boston College Irish Studies Program and a member of the university's History Department faculty. He is the author of four books that explore contemporary Irish and British history including 'The BBC's Irish Troubles: Television, Conflict and Northern Ireland' (2015) and 'A Loss of Innocence? Television and Irish Society 1960-1972' (2010), winner of the 2011 James S. Donnelly Sr. Book Prize from the American Conference for Irish Studies. Robert has been awarded Visiting Fellowships at the Long Room Hub, Trinity College, Dublin; at the University of Edinburgh, where he held a Leverhulme Visiting Professorship, at Queen's University, Belfast and at the National University of Ireland, Galway. His new book The Oxygen of Publicity? Northern Ireland and the Politics of Censorship in Thatcher's Britain, will be published by Oxford University Press later this year.
Robert's on-line contribution to the programme is, 'CAIN as a Resource for Research and Teaching The Troubles', and will take the form of a roundtable presentation as part of the 2021 American Conference for Irish Studies, a virtual conference to be held in June.
The date and time of Robert's contribution will be confirmed later along with the details of how people can view the proceedings.
October 2021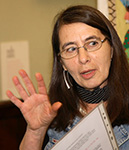 Roberta Bacic is a Chilean Human Rights advocate and researcher. Roberta taught at Universidad Austral de Chile from 1973 to 1981 and then from 1982 at the Carlos Anwandter German Institute and San Mateo College, both in Chile. Between 1993 and 1996, she worked for the National Corporation of Reparation and Reconciliation, the successor to the Truth Commission. During this period, she also taught on Human Rights at the Catholic University, Temuco, Chile. From 1998 to 2002, Roberta worked as Programme and Development Officer for the UK based War Resisters' International, before moving to Northern Ireland in 2004, where she now resides.
Since 2007, Roberta has been the curator of the International Conflict Textiles collection and has curated over 120 international exhibitions of arpilleras and associated events in museums, universities, art galleries, embassies and community spaces worldwide. Over time, these exhibitions have expanded from arpilleras of the Pinochet dictatorship era in Chile to include quilts and other textile narratives of loss, resistance, testimony, protest and healing from around the world. The collection has to date 372 fully documented textiles and is hosted by the CAIN Archive: https://cain.ulster.ac.uk/conflicttextiles/
The title of Roberta's on-line seminar is, 'Conflict Textiles and CAIN: Learning the Language of Textiles'. It will take place on Wednesday 6 October 2021 at 2.00 pm (BST). Details of how people can view the webinar will be posted later.
December 2021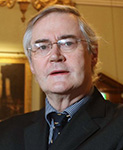 Dr Éamon Phoenix is a political historian, journalist and broadcaster. He is a former Principal Lecturer in History and Head of Lifelong Learning at Stranmillis University College (Queen's University Belfast, QUB), and has been a Research Fellow of the Institute of Irish Studies, QUB. He is a member of the Taoiseach's Expert Advisory Committee on Commemorations which advises the Irish Government on historical matters relating to 'The Decade of Centenaries'. He is a daily columnist for the Irish News and provides a weekly commentary for current the BBC podcast series, '1921-the Year'. His books include Northern Nationalism: Nationalist Politics, Partition and the Catholic Minority in Northern Ireland 1890-1940 and Conflicts in the North of Ireland 1900-2000.
The working title of Éamon's presentation is, 'Partition and the Birth of Northern Ireland Revisited: Reflections on the Marking of a Decade of Centenaries: 1921-1971'. It will take place on Wednesday 1 December 2021 at 2.00 pm (GMT).
Details of how people can view the webinar will be posted later.
See also: CAIN Associated Sites
---