CAIN Web Service
---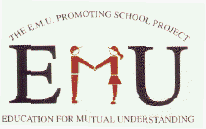 The
EMU Promoting School
Project

- Staff and Contact Details
---
[EMU Promoting School Project - Home Page]
---
Text: Lorraine Heffernan Photos: Dessie Hasson

---
The EMU Promoting School Project - Staff and Contact Details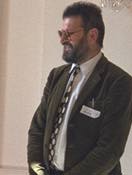 Jerry Tyrrell, Former Director
Jerry Tyrrell, who died on 16 December 2001, was the former Director of the project. He had trained as a primary school teacher and taught in Slough before coming to live in Northern Ireland. From 1988 to 1994 he directed the Ulster Quaker Peace Education Project (QPEP), an action research project at the University of Ulster. He led several hundred workshops with children and adults, which had mainly been conducted in Northern Ireland but also included Belgium, Germany, Israel, Uganda, USA and South Africa.


---
Lucia McGeady, Advisory Teacher
Lucia's role within EMU Promoting School Project is as Advisory Teacher.
---
Annette Creswell, Administration
---
Contact Details
The EMU Promoting School Project ended in 2002
see project closure
---

EMU Promoting School Project - Home Page
---
© 1997 EMU Promoting School Project
---
Last Modified by Dr Martin Melaugh :
Back to the top of this page