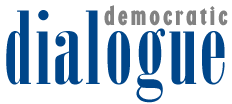 Social Exclusion, Social Inclusion
---
Summary of main recommendations
Definition
Social exclusion is a set of processes, including within the labour market and the welfare system, by which individuals, households, communities or even whole social groups are pushed towards or kept to the margins of society. It encompasses not only material deprivation but more broadly the denial of opportunities to participate fully in social and civil life.

Unemployment
Significant stimulation of employment growth requires macro-economic intervention but there is limited scope for this at regional level. More equitable distribution of resources could be achieved by:

Making hiring of the long-term unemployed attractive to employers by subs idising it, with the money coming from a regional tax levy (see below).

Rendering employment and training grants conditional on employers drawing a percentage of their workforce from the long-term unemployed.

Ensuring programmes for the long-term unemployed, like the Community Work Programme, are adequately targeted at the most disadvantaged and embrace a formal qualification.

Welfare
The prevalence of unemployment and poverty traps in Northern Ireland make the case for piloting reforms of the benefits system in the region, to reduce disincentives to work:

Allowing claimants and their partners to earn more without benefits being withdrawn.

Maintaining 'passported' benefits, such as free school meals and exemption from health charges, to continue for some time after employment is gained.

Creating more flexible and comprehensive childcare allowances, encompassing informal childcare arrangements, to help single parents especially to take up employment.

Pay and taxation
There should be no reduction in the Westminster subvention, but it is neither credible nor realistic to argue for extra public cash to solve the region's unemployment and poverty problems. Consideration should be given to redistribution within the region by:

Reintroducing a 60 per cent top tax rate or establishing a new, hypothecated 'solidarity tax'.

These to support a regional employment fund to subsidise work for the long-term unemployed, or associational projects addressing social exclusion.

Solidarity bargaining by the trade unions to protect jobs rather than raise wages.

Education
The system is marked by the divergent paths of those who work their way right it, and who are most heavily subsidised, and those who fail at the first hurdle, and whose employment prospects are grim. Radical reforms are needed, such as:

Scrapping the 11-plus.

Reversing the order of spending priorities to concentrate on early-years education, with smaller class sizes and increased diagnostic testing.

Introducing a new contract with children, guaranteeing that no child will leave primary school unable to read and write, and establishing real parental choice.

Health
Northern Ireland has disturbing mortality and morbidity rates, markedly linked to social deprivation. Improving public health is a complex task, requiring a focus on the most disadvantaged:

Redressing the minuscule proportion of health spending allocated to health promotion.

Developing partnerships with disadvantaged individuals and communities, which recognise the reality of the circumstances in which they live, their views about health and the priority they accord it.

Linking health promotion to community development, with a recognition that professionals do not have a monopoly on wisdom.

Society and democracy
Policy strategies for social inclusion which do not attend to issues of democracy will not be effective. New political institutions are needed which address the democratic deficit and provide mechanisms for the socially excluded to have a voice, including an expanded system of social partnership:

Revamping the Northern Ireland Economic Council and establishing a broader body similar to the National Economic and Social Forum in the republic, a Northern Ireland Economic and Social Forum (NIESF).

Establishing quotas for women on quangos, and more generally opening up these proliferating bodies to greater transparency and diversity.

Devolving power, where possible, to non-governmental organisations, and affording the unemployed representation in consultative and decision-making bodies.


Overall
Northern Ireland faces severe constraints in tackling social exclusion-the lack of regional autonomy, the limits to the subvention and the global nature of the problem. But reallocation of budgets in the wake of the cease fires, away from 'law and order', and an emphasis on processes as well as outcomes can create room for a radical strategy:

Scrapping the existing system of public expenditure priorities - which prioritise 'defeating terrorism' - and establishing a new policy focus, Addressing Social Exclusion.

Creating a new programme, Establishing Social Renewal, with the DHSS acting as lead department, funded from ring-fenced savings from the 'law and order' budget, which should be halved within five years.

Ensuring the widest debate about these proposals, managed by the NIEC and proposed NIESF (see above), with, wherever possible, devolution of administration of projects to non-governmental organisations.
[Report Contents] [List of Reports]
---
Contributors
Hilary Silver is associate professor of sociology and urban studies at Brown University, Rhode Island
Avila Kilmurray is director of the Northern Ireland Voluntary Trust
Patrick McGregor is a senior lecturer in economics at the University of Ulster
Patricia McKee is senior computer officer in Public Policy, Economics and Law at UU
Pauline Conroy is a social policy analyst living in Dublin, who has worked extensively on European social affairs
Paul Gorecki is director of the Northern Ireland Economic Council
Cormac Keating is an economist with the NIEC
Frank Gaffikin and Michael Morrissey are co-directors of the Urban Institute of the UU; Mike is also a member of the management committee of DD
Maura Sheehan is a lecturer in economics at Queen's University, Belfast and a member of the West Belfast Economic Forum
Mike Tomlinson is a lecturer in social policy at QUB and a member of the West Belfast Economic Forum
Tony Gallagher is a lecturer in educational research at QUB
Paula Kilbane is director of the Eastern Health and Social Services Board and a member of the management committee of DD
Anne Marie Gray is a lecturer in social policy at UU
Deirdre Heenan is a research officer in the Centre for Research on Women, UU
Richard Jay is a senior lecturer in political science at QUB
Quintin Oliver is director of the Northern Ireland Council for Voluntary Action
Paul Teague is a professor of economics at UU and a member of the management committee of DD
Robin Wilson is director of DD


[Report Contents] [List of Reports]

Democratic Dialogue {external_link}
53 University Street, Belfast, BT7 1FY Northern Ireland
Phone: -44-28-9022-0050 Fax: -44-28-9022-0051
E-mail: <!a href="mailto:info@democraticdialogue.org">info@democraticdialogue.org